Cloud Accounting Canberra
We make you more efficient.
We offer advice and bookkeeping solutions that help you increase revenue, control costs and promote your business growth.
Our personal attention, precision, professionalism, honesty and humour keep our clients coming back year after year, and have earned industry recognition.
Bookkeeping Services Canberra
We change your world!!
We do this by listening to you, analysing your business and drawing on our industry expertise to provide the best integrated solutions.
We give you your life back.
Friendly
Reliable
Responsive
Accounting Add Ons
We partner with reliable accounting add ons that will save you time and money and give you greater insight into your business.
Accounting Software
Xero, MYOB, Quickbooks Online.
Successful Alliances are certified in all 3 accounting packages so are well placed to analyse your business needs and recommend the best accounting solution for your business.


Not for Profit Bookkeeping
Not for Profit Organisations have a unique set of bookkeeping requirements. Successful Alliances has expertise in this area, assisting Not for Profit Organisations in Canberra and across Australia since our inception in 1999.
July 1, 2018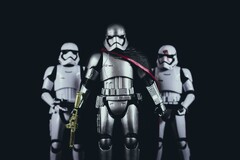 We are excited to announce that with the beginning of the New Financial Year Successful Alliances is launching a secure portal for the transfer of data between our team & clients.Once invited, clients can receive documents from Successful Alliances as well as upload documents to Successful Alliance...
read more
How to find us
We are located at Suite 14, Royal Life Saving House, 26 Napier Cl Deakin ACT
Contact us today
Phone us on 02 61969496 or send us a message.